In 2011 we opened the first bricks and mortar retail shop in the UK that stocked and sold sled dog equipment. We were UK distributors and stockists for a lot of the brands that catered for sports such as Canicross, Bikejor, Dog Scootering and of course Sled Dog Racing.
Why make our own??
We found problems with all the other brands we sold. Whether it was the fit, design or materials, we found faults that we weren't comfortable with. We felt it was wrong to hide these concerns from customers and instead looked to remedy it by designing and making our own.
The journey
The journey was massively under estimated. It literally took years and a lot of materials and a crazy amount of time to get where we are today. Being a mass produced brand would have been far easier and quicker but we wanted complete control with the ability to change or tweak when we wanted. Our equipment will always be compared to the top brands in the sport but the differences couldn't be further apart….
Plus Points
Small manufacturing facility where we personally make make all the equipment from start to finish ourselves. It's the same person who cuts the materials that does the final stitching of the harnesses.

If you have a question you speak to the organ grinder and not the monkey. In other words…We make it….then sell it. There are no middle men, or other suppliers you need to go through.

We do not scrimp on materials. We would rather use the best materials possible rather than economise because of manufacturing costs.

Lastly….we test all the equipment ourselves on the same type of dogs that it is designed for.
Negative Points
We cannot manufacture at the same costs as mass produced brands. They mostly use far eastern major manufacturing plants where not only can they make equipment a lot quicker but they can also make it a lot cheaper.

Can't think of anymore negatives…..just all positives.
Our Designs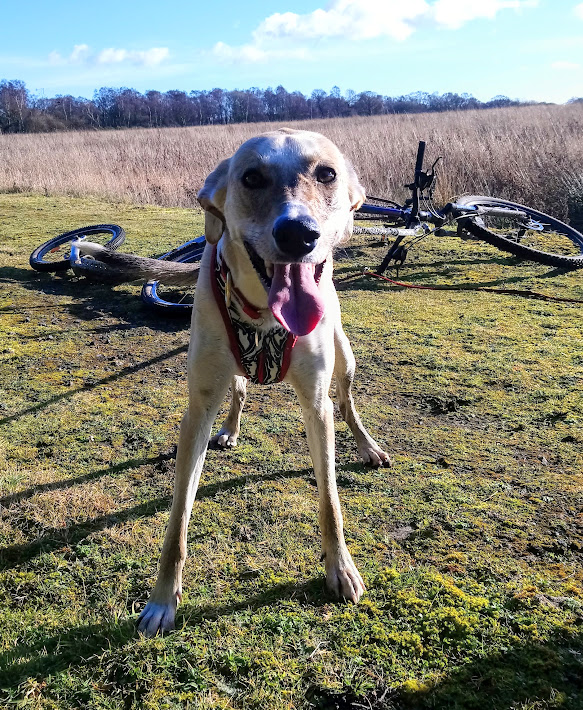 It's pretty hard to design something on a harness that hasn't been done before. We wanted to design a throat/chest area that would leave the throat and trachea clear but also cup the chest to limit harness twist. By doing our Chest X design we were also able to allow full movement with the front shoulders. This is pretty hard to explain without seeing how it works.
This is where the magic of our designs really comes in to it's own. We make exclusively for the types of dogs we have. There is no guesswork….our designs are all aimed at Eurohounds, Scandinavian Hounds and Alaskan Huskies. These are the type of dogs we own and everything is sized, shaped and balanced according to them. They are then rechecked and trialled on them after completion of the design.
First trial of new Rundug harness